Celebrate your wedding in the heart of the beauty of Brittany
Love is the most beautiful thing in this world and it deserves to be highlighted. That's why marriage is one of the most important moments in life that deserves to be celebrated in the best way possible. So, if you are looking for a warm and friendly place for your wedding, why not choose Brittany, especially the city of Saint-Malo?
The region of Brittany promises you to experience remarkable and memorable moments with your loved one.
Immortalise the most beautiful day of your life in a sumptuous setting in Brittany
The Grand Hotel de Courtoisville is a friendly place, perfectly suited to celebrate your moment. Succumb to the charm of the Grand Hotel, just a few steps from the Sillon beach, to mark the most beautiful day of your life.
The hotel welcomes you to organise your receptions and festivities. We have a competent team at our disposal to fulfil your every wish. Our goal is to make your special day remarkable, so we are always ready to listen to your needs.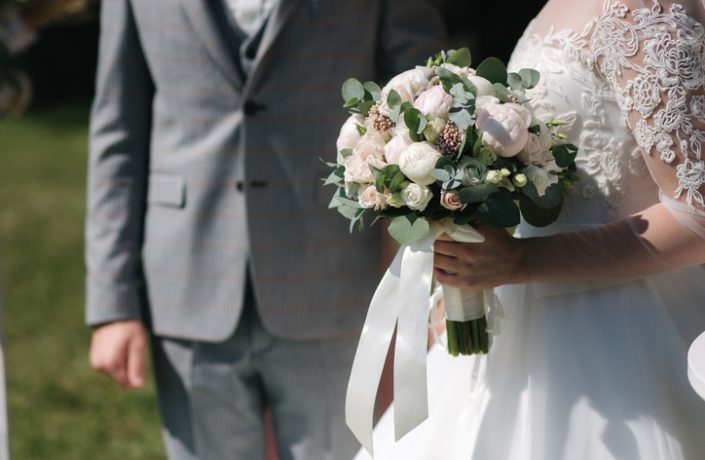 Large room to host your event
For your wedding to be a success in Brittany, various factors come into play, including the atmosphere in the room, the decoration, the menu and above all the two people who have taken the oath in front of the hotel.
In Saint-Malo, the Grand Hôtel de Courtoisville has a spacious and friendly room to meet your requirements with a dance floor, adaptable to all decorations. With a view of the sea, you have the chance to immortalise your wedding day with a romantic photo session.
Gourmet meal
When you think of weddings, you immediately think of a girl in a white dress with a veil and a man in a black suit waiting for her outside the hotel. But that's not all, there's also the delicious menu that accompanies the festive atmosphere.
At the Grand Hotel de Courtoisville, you can rest easy and enjoy your ceremony to the full. The hotel's chef restaurateur will surprise you with exquisite gourmet dishes, from starters to dessert.
However, the hotel takes into account that it is your day. We will try to organise a tasting to adjust each dish to your requirements.
Grand Hôtel de Courtoisville: reception venue with accommodation
The historic 19th century building hosts your wedding ceremonies in Brittany in an idyllic setting. The enclosure is protected by a green setting that enhances the beauty of the landscape.
In order to make your big day as remarkable and unforgettable as possible, the Grand Hotel de Courtoisville offers you the possibility to accommodate your guests. This gives you the opportunity to extend your ceremony, even after sunset, without worrying about how your guests will get home.
For newlyweds, you can end your day with a spa session without leaving the hotel in Saint-Malo.
the beaches of Saint Malo
Sea temperature saint malo
saint malo hotel with pool
hotel restaurant saint malo