Hotel restaurant saint malo
A pleasant stay in a comfortable hotel-restaurant in Saint-Malo
Prestigious and remarkable monuments, beaches with breathtaking views, a heritage rich in history, museums, high tides... the city of Saint-Malo is a perfect destination for your holiday. However, for a truly memorable getaway, several factors come into play, including staying in a comfortable hotel-restaurant.
A 4-star hotel at your disposal in Saint-Malo
The Grand Hotel & SPA is a 4-star hotel located in the heart of the seaside district of Courtoisville. The hotel is a historical building from the 19th century protected by a green setting. Situated just a few steps from the large beach of Le Sillon, the hotel is available to holidaymakers to offer quality accommodation. Enjoy a memorable stay with friends, family or lovers in a luxurious and friendly setting.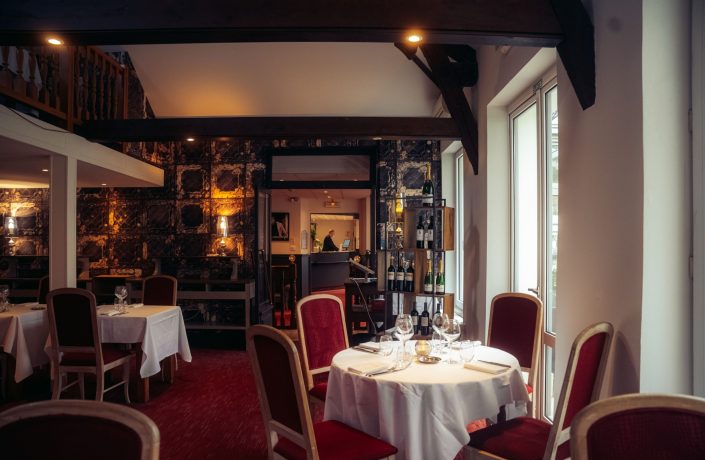 Carefully prepared dishes with local ingredients
Your stay in Saint-Malo deserves to be treated in the best possible way. That is why the Grand Hôtel de Courtoisville in Saint-Malo offers you moments rich in emotions in its prestigious restaurant. A particularly friendly and spacious room welcomes you during your evening. It is possible to book the room for your festive events such as weddings, christenings or birthdays in order to spend a good time with your family.
When it comes to cuisine, let yourself be seduced by the menus personally prepared by the hotel's Chef Restaurateur. The entire menu is based on ingredients from the local market or directly from the local catch. Among the most popular dishes, don't miss the opportunity to taste a sublime Saint-Pierre cobbler or a fragrant lamb knob.
Don't forget to take a break at the hotel bar to meet up with family or friends after the beach or an aperitif. Have a good time while you are here with a drink in your hand and friends in your entourage at the bar of the Grand Hôtel de Courtoisville in Saint-Malo.
Make your mark in Saint-Malo in a comfortable hotel
For a comfortable stay in Saint-Malo, you already have everything you need with the Grand Hôtel à Courtoisville. Air conditioning, Wi-Fi, a safe and a cosy bed: everything you need is at your fingertips. The hotel team also provides bathrobes, slippers and a Nespresso coffee machine to ensure a pleasant stay.
Also a real moment of relaxation, your holiday in Saint-Malo is also an opportunity to be pampered by a team of treatments at the Spa de Courtoisville. Put yourself at ease during sessions of absolute relaxation and rest in the hotel's Spa.
Don't miss the opportunity to enjoy a heated indoor pool with hydromassage jets. Despite the difference in view between the panoramic view and the wind from the beach, the Grand Hotel de Courtoisville's swimming pool is a real getaway offering unique sensations. It is both a moment of relaxation for the body and the mind.
the beaches of Saint Malo
Sea temperature saint malo
saint malo hotel with pool